How do I go about setting up a Close Corporation?
Are you asking the right question?
A mistake often made by emerging business owners in South Africa is to regard the registration of their CC or company as having achieved a major business breakthrough. In fact, the registration of a CC is not nearly as important as proper business planning, market research and actually starting to trade. You can be in business without having registered. (Read What is the best legal form for my business?
Having said that, it is a good idea to take care of your business's legal structure as soon as possible, especially if you are working with business partners. It lays the foundation for the sharing of profits and wealth created in the business.
What exactly is a Close Corporation?
A close corporation is the simplest, easiest and most practical independent legal business structure that can be established in South Africa.
Like a company, a CC is a legal person, and has its own distinct legal personality and identity.
Only natural, "living and breathing" persons may be owner(s) of a CC. Another legal person such as a CC or a company may not be an owner of a CC.
What the law says about a CC (in a nutshell):
Once registered with the Companies and Intellectual Property Registration Office (Cipro), a CC is considered a legal person, owning its assets and trading in its own name. A CC then:
May contract with other parties or be sued in a court of law. So if someone is hurt in the course of doing business, for example, your CC will be sued, not you.
Keeps on existing, with its own assets and debts, even after the death of its owners (called members). It exists forever (or until it is formally de-registered) and is sold by selling the CC's "shares" (formally, "shares" in a CC are called "membership interest"); and
Is taxed separately from its owners. Just like a company, a CC is taxed at 30% of all the profit it makes (there are some tax breaks as well as complications). You, the owner, will be taxed as a separate tax payer on the salary you draw from the CC, whether the CC makes a profit or not.
What are the best reasons for registering a CC?
The assets of the business are clearly separated from those of its owner(s). This means that it becomes much easier to allow for:
Other partners to buy into the business
The buying-out of partners who wish to get out of the business
The sale of the whole business as a going concern; and
Should one of the owners die, the winding up of his estate.
Protecting the personal assets of the owners from the liabilities of the business. Theoretically, if the CCs fails to pay debt, the creditor cannot come after the assets of the owners of the CC. The CC is sued for the debt, not its owners. But in practice this is often negated by the fact that creditors insist that the owners also sign personal liability for the debts of the CC.
Setting up a CC
Step 1:
The first thing is to decide on a name for your CC.
CIPRO will need six names, in order of preference. Cipro can decline your first choice, because it may be too similar to an existing name. The same can happen with your second choice, etc.
Names, surnames and words that you may find in a dictionary are unlikely to be accepted. Generally, you will have to make up a name. So, for example, you may not register a CC called "Dog". However, you could apply to have "HappyDog Groomers CC"; unless there is already a Cipro registration such as "HappyCat Groomers", in which case your second choice of "Canine Capers CC" will be considered.
Step 2:
Reserve the proposed name either online or manually. R50-00 needs to be paid in under your customer code. For this, you need to create a customer code and password on the CIPRO website under "our customers" and then "register as a customer".
Completing this form will not automatically qualify you for access to the CUSTOMER SERVICES portion of this Web site. Approval of your registration takes a day or two and only after approval has been granted, will you be able to log into the CUSTOMER SERVICES portion of this Web site. If you have any queries regarding registration, please contact the Call Centre on 086 184 3384 or email
Registering as a customer automatically establishes a virtual account in the name of the customer at CIPRO. Before using any fee carrying services, a customer must deposit at least sufficient funds into his virtual account. All prescribed disclosure and lodgement fees are applicable and will be deducted from your virtual account if sufficient funds are available.
In order to deposit funds into your virtual account, please use the following account details
Account swiftreg cipro Details:
ABSA
Deposit account
Account name: CIPRO:Companies Division
Number: 4055 68 1017
Van der walt str Branch
You must furnish a deposit reference number on the deposit slip when making a deposit.
The reference number consists of 16 characters. The first six characters is your customer code. If your customer code is less than six characters, supplement the remaining characters with zeros so that your customer code and the zeros add up to 6 characters in total. The next eight characters is the same date ON which you make the deposit in the format DDMMCCYY.
Please do not use any spaces or slashes in the reference number as this will revoke the deposit. The last two characters is the sequence number of your deposit. For instance, if you are paying your deposit in three installments on the same day, your first deposit's sequence number will be 01, the second deposit's will be 02 and the third will be 03 and so on.
If you are making the deposit electronically, you only need to place your customer code in the reference field, the date is not required.
This reference number will help us to accurately allocate the deposit to your virtual account.
The name reservation can also be lodged online. Sing on with your customer code and password. Go to "Our customers" and "electronic name reservations".
Select which document needs to be lodged
Click on selection (Example CK7)
Please Note:
Successful completion of this application will cause your account debited with the amount of R 50.00
Type in the names in order of preference
Select under "Reserved Name Type" for either:

Proposed Name,
Shortened Name, or
Translated Name

Type in the next field if associated with a eg: person, member...
Type in the Principal Business of corporation / proposed corporation

The Name of Applicant will automatically be displayed

E-mail Address for delivery method will automatically displayed

If any comment or instruction, type reason at field
Click on "Lodge CK7"
The system will do a search for Comparative names and if any found, the name will be displayed on the screen
You can either "Return to form", "Quit application" or "Continue with application"
When clicking on "Continue with Application" the request will be lodged with CIPRO electronically A Submission Receipt will be allocated for the lodgment
Tracking number will be allocated to trace your document on Website under "Document Status"
The process can be followed online up to approval
After approval CIPRO will send you a approved name reservation letter via e-mail, or desired communication method under customer code.
Print Receipt for own records
Process completed
Step 3:
Appoint an Accounting Officer. This does not mean you have to employ a full-time accountant. You can still hire the services of a part-time accountant, or, if you have the right qualification and you've decided to do the books yourself, you can accept the role. (but it's generally a good idea to outsource this function as soon as possible so that you can spend your time on doing real business.)
He or she must provide you with a letter of acceptance to this post. The letter should also include the address and contact details of the accountant. The accounting officer must be a member in good standing of one of the professional accounting institutes. Look in the Yellow Pages to find an accounting officer operating in your area, or enquire from businesses near you.
Generally, you should not appoint a qualified or registered auditor or chartered accountant - they are much more expensive and normally deal with companies.
Step 4:
Registering the Close Corporation either online or manually. R100-00 needs to be paid in under your customer code.
CIPRO WEBSITE WWW.CIPRO.GOV.ZA
Type in "Password"
Click on "Login"
After Login, Click on the left hand side on "Close Corporations"
Click on "Register a new Close Corporation"
Click on "Start with new registration"
Type in full name of Corporation
Type in approved name reservation number
If any Translated and Shortened names included type in information
Click on "Close Corporation Registration"
If any type in Translated or Shortened Names
Type in Description of Principal business
Click on "Select" to view Standard Industry Classification and select one
Click on arrow next to "Number of Members" and select number of members
Type in Aggregate members contribution
Click on arrow and select "Date of end financial year"
Type in "Postal Address"
Type in "Address of Registered Office"

Accounting Officer:

Type in "Full Name of Accounting Officer"
Type in "Accounting Officer Membership/Practice/Profession No"
Click on arrow under "Profession" and select Profession of Accounting Officer
Type in "Postal Address" of Accounting Officer

Details of Members:

Click on "Add Member"
Type in "Surname" of Member
Type in "Full Names"
Type in "ID Number"
Select "Date of Birth"
Type in Members "Profession"
Type in "Size of Interest as a percentage"
Type in "Member Contribution"
Type in Members "Residential Address"
Type in "Postal Address" of Member
Click on "Add Member"

The following pop-up message will be displayed:

"Are you sure you wish to add this member?"

Click on "OK"


After clicking on "OK" on previous screen, it will take you back where you can "Add" more Members
Type in "Surname" of Member
Type in "Full Names"
Type in "ID Number"
Select "Date of Birth"
Type in Members "Profession"
Type in "Size of Interest as a percentage"
Type in "Member Contribution"
Type in Members "Residential Address"
Type in "Postal Address" of Members
Click on "Add Member"

The following pop-up message will be displayed:

"Are you sure you wish to add this member?

Click on "OK"


After all members are added click on "Submit"
Click on "Please click here" and this will allow you to open the image of all information that you have captured
Click on "Open" to view image and print the image

Image of captured CK1 will be displayed


Print image of document
Members have to sign this document
Attach the original Accounting Officer Letter with CK1
Lodge CK1 at CIPRO offices
CIPRO will verify CK1 and a Certificate will be issued to Customer
This document must be sent to CIPRO for registration.
Step 5:
A CC may only commence doing business once Cipro has issued a certificate of its incorporation. This does not mean that you cannot start doing business as a sole trader before registering a CC. It simply means that you may not do business IN THE NAME OF THE CC until the issue of the certificate of incorporation.
The CC must designate someone as the corporation's Public Officer.
The main responsibility of the Public Officer is to submit the annual tax return. The Public Officer need not be a member of the CC. It could be the Accounting Officer, for example.
Step 7: (Optional)
Members of the CC would be wise to draw up an Association Agreement setting out the rules for the relationships between them and also between the members and the CC itself.
A standard model Association Agreement may be found in the Close Corporations Act, but members may amend it at any time. Usually, the Agreement addresses:

A members' participation in the CC, rights of management and the power to represent the CC
How differences between members may be resolved
Members' voting rights (which should correspond with their respective member interest or ownership percentage)
Payments to members (usually in proportion to their respective interests, again)
Rules governing members meetings
Payment of managers; and
The use of the CC's assets and money by members.
Finally: (Optional)
It is also advisable that the members (where there are more than one) negotiate a so-called Buy-and-Sell Agreement.
This is an agreement in terms of which the members undertake to buy out each other's members interest (share) in the CC when one of them dies.
A life-insurance policy is usually considered the best method of financing such a transaction.
Should I not rather just buy an off-the-shelf CC
Some accounting and secretarial firms will register a new CC for you. You can also buy a CC that has already been registered. The idea is that you just apply for a name change after buying it. This used to be expensive, but has become cheaper of late. Two prominent companies quote:
R250 all-inclusive for a CC off-the-shelf (you will then need to change the name by means of the CK2 form CK2). This will cost an additional R110.
R360 for registration of a new CC (CK1 and CK7).
A possible drawback is that an employee of the firm that sold or registered the CC to you is likely to be your accounting officer. You may want to change this later.
See, for example, www.swiftreg.co.za or phone the Shelf Company Depot at 021-914-5681/2.
Changes to the Companies Act
CCs may be scrapped in the foreseeable future as government tries to simplify and update the Companies Act. This does not mean that it is better to register a much more expensive Pty (Ltd) company. CCs are still the best option for small businesses. It is much cheaper, and the amended Companies Act should allow for a smooth and cheap transition for all CCs into whatever new form will replace CCs. Keep an eye open for news in this regard.
Source: http://www.seda.org.za/MyBusiness/Factsheets/Pages/SettingupaCC.aspx
BUY NOW For Sale 70%!
Adverse effects of drugs - Worst Pills
Ciprofloxacin ivpb side effects
Apo-levofloxacin 500 Mg Side Effects - Levofloxacin
Aux quatre saisons - m
CIPS - Definition by AcronymFinder
Cipro (Ciprofloxacin Side Effects, Interactions, Warning)
Ciprofloxacin - Wikipedia
Ciprofloxacin FDA Label - Tablet (film coated, extended)
Curator Bonis- Managing the financial affairs of someone who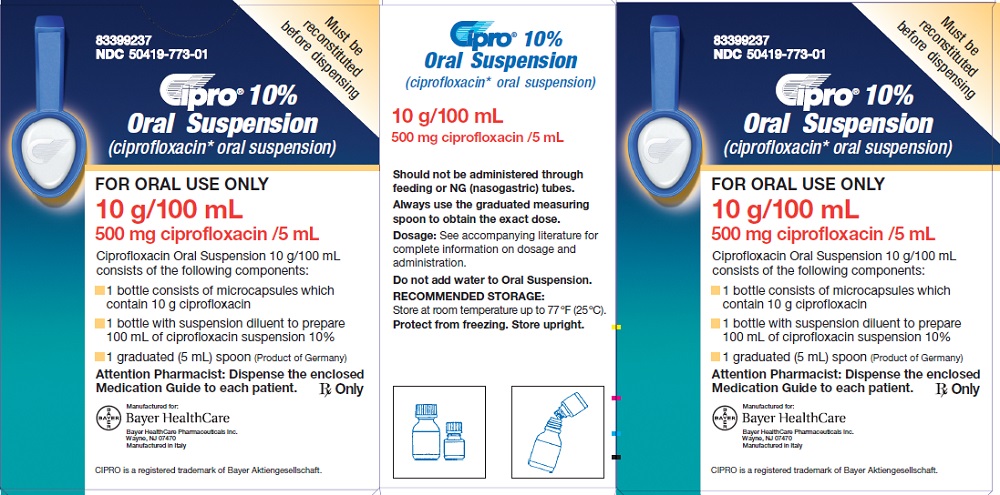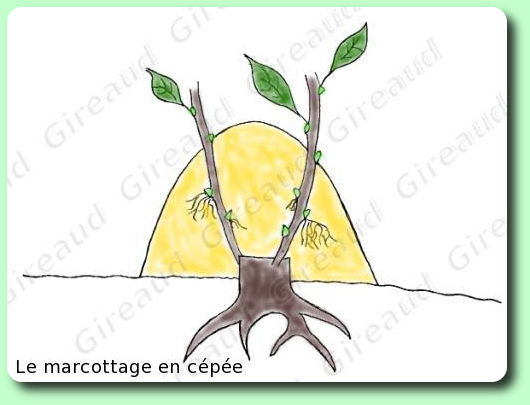 BUY NOW For Sale 70%!